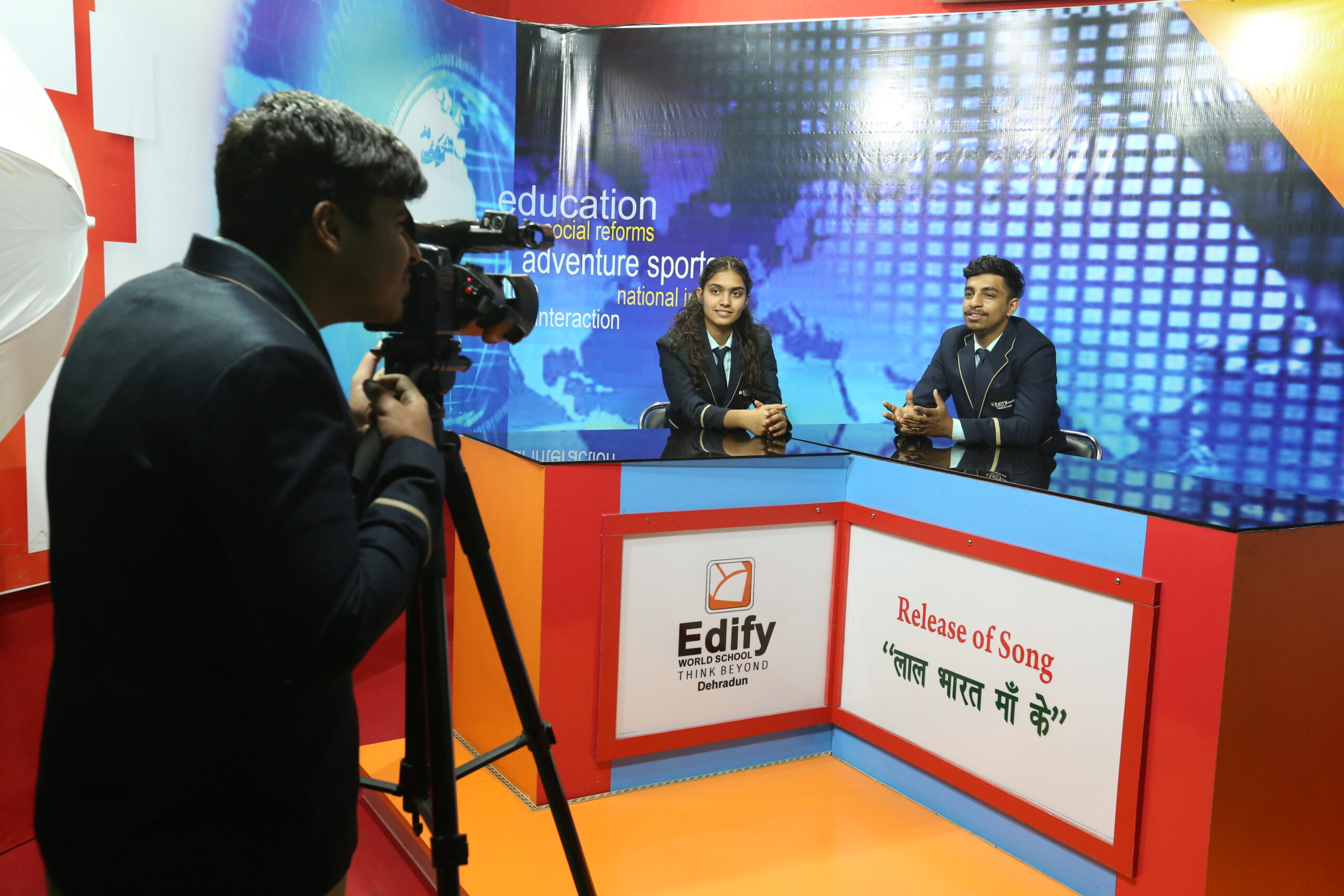 For parents, one of the biggest responsibilities and challenges is to discover their child's passion. There is a way to successfully guide a child to discover his/her natural gift, without overwhelming them just like how it is done at the EDIFY WORLD SCHOOL DEHRADUN.
The role of parents in the changing social scenario is becoming very challenging. They influencing them with their attitudes and beliefs and it is from them that children primarily get their values. Providing your children with an atmosphere that motivates them to learn and to educate will help in shaping and developing lifelong skills to find what they are passionate about to build their careers.
children are more comfortable at home and often engage in activities that reflect their interests, parents may have a greater role to play in discovering their child's passion. Encouraging children to investigate, assisting them in digging deeper, and delivering them with aids, among other things, is an easy method to help them figure out their passions.
One's passion gives them endless energy and enthusiasm for an activity or interest. Some attribute passion to work and others to hobbies. But, How can you as a parent, support your child to discover their passion
Any passionate or compelling emotion or feeling, such as love or hatred, is referred to as "passion." It's that nagging feeling in the pit of your stomach, that deep need for something you can't seem to shake. Passion has been associated with life's purpose by some. And once you've figured out what your love is, you may devote your entire life to it, bringing you endless joy.
They are particularly vulnerable to the uncertainties of life. As children learn and grow, their interests and talents will change, but their passion will last, whether or not they realize it. As a parent, you can help them discover what that passion is.
Ways How To Help Your Child Find Their Passion
1."Nurture Their Natural Talents "
Keep an eye on your child while he/she is doing things. You might not know until he or she is older. but, once you start to observe your child's natural talents develop, encourage and nurture them. Even if your child doesn't grow passionate about his or her natural abilities, they will be able to connect their talent to other interests. This will ultimately lead them on a successful path.
2."Introduce Your Kids Option"
Many parents allow their children to participate in a variety of activities in order to expose them to new experiences, which is a good idea. If children are never exposed to a variety of activities, they will never know whether or not something makes them happy. Ask your children what interests them and see if you can help them learn more about it.
3."Encourage Them To Develop Their Interests"
Once you've discovered what your child is naturally good at, encourage them to explore the same and develop them as skills. You can support their interests by educating them, giving them formal training or even enrolling them in a university course abroad to grow further.
Encourage your child when they are trying something new, but not excessively. Kids are perceptive, and they will sense if you are pressuring them in a particular direction. Encourage your kid to make his own decisions about activity by standing back. Encourage him to continue with anything new for a while to gain a feel for it
For example, if your child is good at analysing a situation or an object, he/she is capable of problem-solving roles or Engineering. Go ahead and talk to a counsellor to guide them further on their course of interest.
4."Communication Is Key"
Many parents are always engaged with their cell phones and computers these days. Admittedly, most of us have been guilty of this on more than one occasion. But kids need face-to-face, personal interaction with their parents. Having a regular conversation about your child's interests and the challenges he or she is facing will keep them engaged in a relationship with you and also with themselves.
An open dialogue is crucial to understand what exactly your child is passionate about and how one can pursue their passion for a living. By addressing their whereabouts, you might be able to see a path your child wouldn't be aware of.
5."Normalize the Failures"
Your child does not have to be the best at everything they do. They must, however, participate in as many activities as possible. The abilities they develop may not appear to be valuable right now, but they will help them build an exceptional profile in the future. They may face a variety of failures while learning, but the most essential lesson they may learn is to never give up. They are going to learn to work hard for what they want and not be afraid of tiny setbacks in this manner.
Let your child know that failures are the stepping stones to success. Failure is not always bad. The wisdom of learning from failure is incontrovertible. Having experienced failure pushes you to go after their passion and dreams. So, celebrate their failures! Show them that they are experiences and memories rather than failures and regrets.
6."Refrain From Comparing Your Child With Others"
As a parent, your approach should be to encourage your child positively. Understand and acknowledge that every child is unique and each one inherits some special qualities. No one has the same quality as the other. So refrain yourself from comparing your child. Focus on building your child's career with their own passions and talent.
7."Support Your Child's Curiosity"
Answer the questions your children have, don't leave their little curious minds thirsty for knowledge. If your child seeks you out about how they can pursue their passion, help them out. In case you lack knowledge in the same domain, then, talk to a professional counsellor . A counsellor can help your child understand their interest as well as offer them the best courses in the world that align with their interests. They are experts with sound ears to lead you to your path of passion.
How Studying in "EDIFY WORLD SCHOOLDEHRADUN" Will Fuel Your Child's Passion And Benefit Their Career?
Studying in "EDIFY WORLD SCHOOL DEHRADUN" allows you to grow in many different ways. Turning your child's passion into a career is not an easy ride. But, studying in "EDIFY WORLD SCHOOL DEHRADUN" and enrolling in the school programs such as "PARIDHI" will help your child cater to the job prospects and will extend knowledge in the area of their interest.
Studying at "EDIFY WORLD SCHOOL DEHRADUN" gives your child the wings of an impactful educational trajectory. It makes them an all-rounder and helps them deal with a globally established professional life.
With passion and career together your child is more independent, resourceful and will live a confident version of themselves.
#KNOWLEDGE TO PREPARE ,SKILLS TO EXCEL !