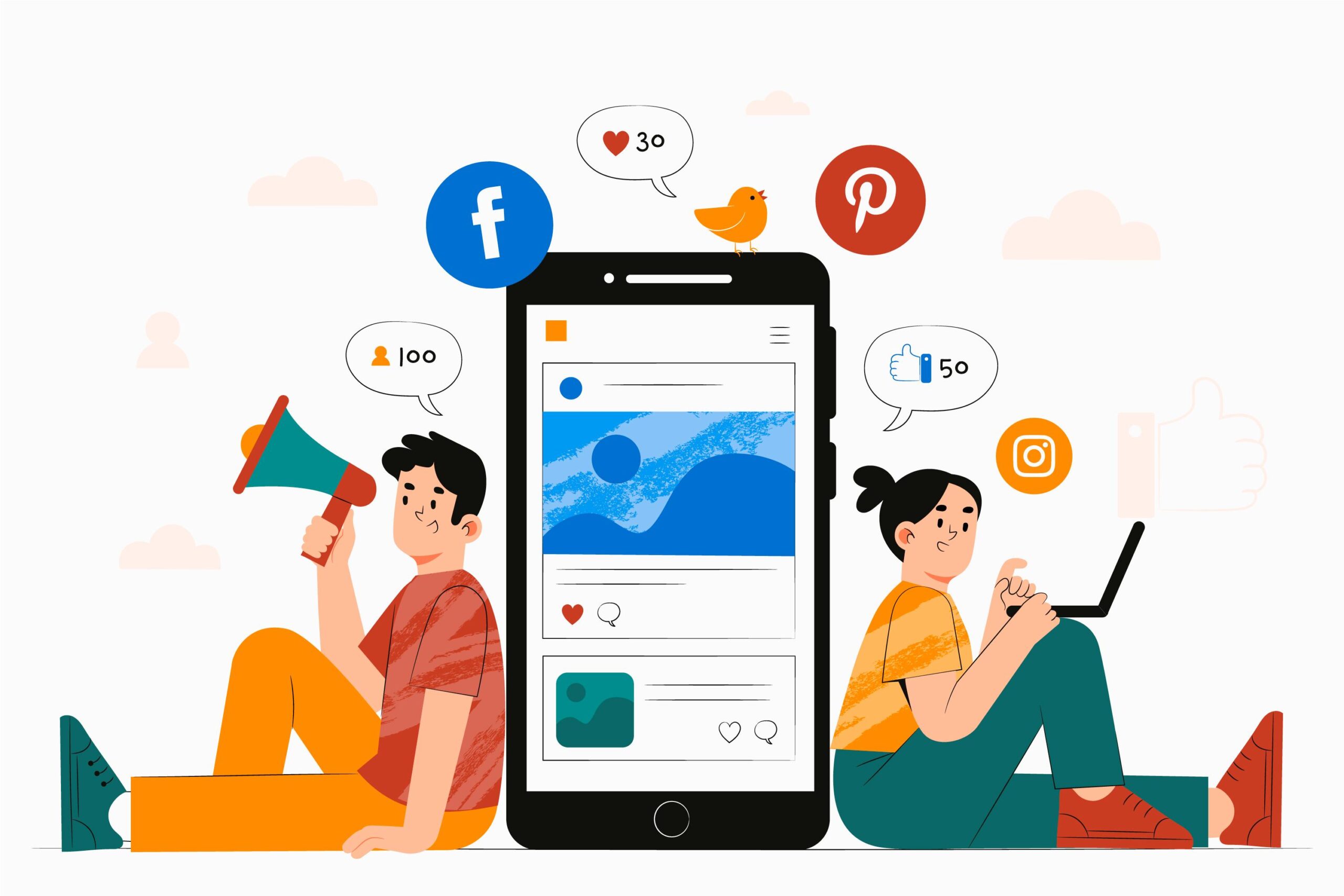 Social Media plays an important role in every student's life. It is often easier and more convenient to access information, provide information and communicate via Social Media. Tutors and students can be connected to each other and can make good use of these platforms for the benefit of their learning and teaching.
Social Media promotes self-directed learning, which prepares students to search for answers and make decisions independently. When reinforced in a classroom setting, these Social Media skills can be guided and refined to produce better learning outcomes and critical awareness.
Social Media, a set of few applications made for creating as well as sharing content has now changed the world of social interaction in great terms. The advancement of technology is a boon for humans but it still depends on how you use it.
Social Media plays a crucial role in a student's life because of it's informative, providing and an interactive nature therefore Edify World School Dehradun students deserve best learning therapy when it comes to Social Media.
Edify World School Dehradun polishes the social, communication and life skills of students using Social Media. Being the best CBSE schools in Dehradun it's our responsibility to show you the bright side of Social Media and how it impacts a student's life especially after the commencement of coronavirus pandemic. The school boasts of an exclusive In-House Media Center where students run daily news bulletins, invite special guests and interview them. The school also runs an Online Quiz for school going children, popularly known as Quiz India, using Zoom as a platform to reach out to all school going children. Edify Student are developing and honing their skills  budding  into future quiz masters and media anchors.
Edify World School Dehradun also has a YouTube channel, 'Edify Doon' where all the media activities videos are uploaded. The school also boasts of  in-house composed and produced song videos  featuring Edify students and teachers. 
          Subscribe to stay updated with the latest on Edify Doon: 
Regardless of how much Social Media is criticized for the effects it has on the students, it holds much more value when it comes to bringing opportunities for learning new things and facilitating interaction.
Through Social Media networks, they can create new friendships, express their views and opinions, and even create 'new identities'. Social Media also exposes students to a whole new way of learning. Research has shown that students who are judicious and frequent users of Social Media are more innovative and exhibit better memory.
1.EDUCATIONAL BENEFITS OF Social Media
Over many years Social Media has gained superior credibility as a trusted source of information & a platform where organizations can interact with their global audiences. Using Social Media, teachers can improve technological ability & students' involvement in studies. It also provides a good sense of collaboration in the classroom while making better communication skills with students.
EASY SHARING OF INFORMATION
Edify World School Dehradun makes things easier for students and helps these basic things for students.
Sharing of info, links to other  sites has now become super easy for students as they share pieces of information to their friends,  classmates, and other connections.  Much of the time they are connected to the internet through mobile  phones, laptops, PCs, tablets, etc.  for transmitting views, opinions,  tips, study materials, school  projects & various other kinds of useful reading stuff to each other.  With this, they exchange helpful information about their exams & classes.
3.SOCIAL CREDIBILITY
Many schools, colleges & universities have begun the facility of interconnecting with a large no. of students through the means of Social Media networks, for example, Facebook, Twitter, and YouTube.These channels can be utilized to impart & to communicate school news, educational info, make declarations, and provide students with more valuable data. This creates involvement between the school and students, which help handle several student-related issues through the group associations
COST-EFFECTIVE COMMUNICATION
Social Media is an excellent & free medium for the end-user! It can not only be used to communicate. It is also an outstanding device/ technology to  promote things such as events, new courses, and various advanced research. It is thus be used to enhance improvement in learning.
5.SHARING INFORMATION & KNOWLEDGE
Social Media provides a platform where one can share their knowledge and gain credibility in their chosen field(s) or specialization(s). They can also acquire information and insights from others within an online community.
6.ANY TIME CONNECTIVITY
There is often someone to  reply from the international  community as geographical factors  do not restrict most of the  social networking sites.   ATC (Any time connectivity)  has become possible due to  the arrival of various Social Media websites. You can post  your question and wait for  few hours to get a solution  to your queries.
Internet-based platforms are a cost-effective way of communication without having any geographical limitations.
An online community allows a student to share their knowledge on Social Media as well as gain some insights about other subjects from the same medium.